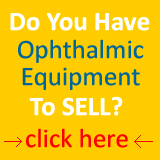 Autorefractor Keratometer
Topcon KR-8900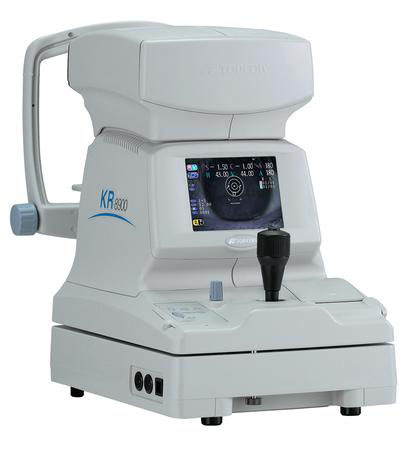 The All-New Autorefractor Keratometer Topcon KR-8900 is loaded with new features with proven consistent and accurate results.
The new KR-8900 represents Topcon's latest generation of automated refraction technology. The KR-8900 maintains Topcon's core accuracy by utilizing our standard rotary prism technology, while adding on new features, such as a drop and close feature on the printer and an enhanced overall design for better patient interaction.
Key Features
- Rotary Prism measurement for enhanced accuracy
- Refractive and keratometric measurements through pupils as small as 2mm!
- New compact, stylish design saves space and enhances patient interaction
- Easy-to-read color LCD display
- Auto fire mode for fast, reliable data collection
- Seamless connection to other Topcon instruments
- Built-in printer

| | |
| --- | --- |
| SIMULTANEOUS DISPLAY OF BINOCULAR READINGS | The new color LCD monitor simultaneously displays the readings of both right and left eyes so that the operator can instantly observe all of the pertinent information. |
| WIDER MEASUREMENT RANGE | The new series' wider range allows measurements to be obtained on patients with up to ±10D of astigmatism |
| TOPCON'S ROTARY PRISM MEASUREMENT SYSTEM | The new 8900 series features TOPCON's exclusive Rotary Prism Technology for unmatched accuracy and reliability. The off-centered ring target is able to measure areas that may be occluded by a small diameter pupil. The prism angle enables a much wider area of the retina to be measured. As a result, the measurement image provides extremely reliable data. |
| FASTER MEASUREMENT | The 8900 series are among the fastest auto refractors in the world. A specially designed CPU enables the 8900 series to significantly reduce the measurement time. |
| SCENIC FIXATION CHART | The scenic color chart makes eye fixation easier and is adjustable in two brightness levels for optimal measuring results with either large or small pupils. |
| AUTO MEASUREMENT | As soon as the Autorefractor Keratometer Topcon KR-8900 is properly aligned, this innovative function initiates the measurement process and completes three readings of each eye providing that proper alignment is maintained. |
| CORNEA DIAMETER MEASUREMENT | Corneal diameter can be measured either during testing of the patient or later by recalling the image of the cornea on the monitor of the Autorefractor Keratometer Topcon KR-8900 |
Specifications
OBJECTIVE REFRACTOMETER MODE

Sphere

-25D to +22D (0.12D/0.25D)

Cylinder

0D to ±10D (0.12D/0.25D)

Axis

0° to 180° (in 1° or 5° steps)

Minimal pupil diameter

Ø2.0mm

Target fixation

Auto fog system

CORNEAL CURVATURE MODE

Corneal curvature radius

5.00 to 10.00mm (0.01mm)

1.3375

67.5D to 33.75D (0.12D/0.25D)

0D to ±10D (0.12D/0.25D)

0° to 180° (in 1° or 5° steps)

3mm with 7.7mm radius

Refraction index

Corneal refraction

Corneal astigmatism

Corneal astigmatism axial

angle

Measuring area

OTHER

PD measurement range

85mm max. in 1mm step

Measurement start

Auto Start/Manual (selectable)

Measurement display

Color LCD Monitor

Measurement recording

Built-in printer (Up to 10 measurements of each eye can be stored in memory)

Alignment

5" LCD

Vertex distance

0, 12.0 and 13.75mm (selectable)

Energy saving

Automatic Power Saver Mode when left unused for 10 minutes

Power supply

100-120,220-240V AC, 50/60Hz, 75VA

Output

RS-232C / USB1.1

Weight

20.0kg

Dimensions

275(W) x 475(D) x 450(H)mm
If you need more information regarding the
Autorefractor Keratometer Topcon KR-8900
please fill the form and specify the model in the Comments Field.

*Only non-USA orders

Are you done with the Autorefractor Keratometer Topcon KR-8900 ? Go to Autorefractors.

---

We accept all major credit cards

Phone: (305) 781 3117 Fax: 1.866.615.2426 Optivision2020, Inc.