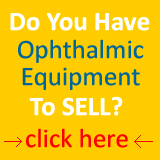 BScan
B-Scan ultrasonography, is a diagnostic test used in ophthalmology to produce a two-dimensional, cross-sectional view of the eye and the orbit.
B-Scan ultrasonography is an important adjuvant for the clinical assessment of a variety of ocular and orbital diseases. With understanding of the indications for ultrasound and proper examination technique, one can gather a vast amount of information not possible with clinical examination alone.
This equipment is designed to provide a general understanding of echographic characteristics of various ocular pathologies.
*Only non-USA orders
Please click on the link with the product you are interested or subscribe to our newsletter to receive special promotions.
---

---
We accept all major credit cards
Phone: (305) 781 3117
Optivision2020, Inc. and Integral Medical Solutions Inc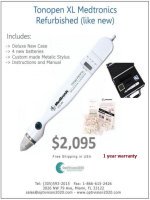 Refurbished Tonopen
Click to Zoom!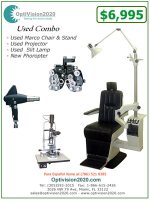 Used Marco combo
90 days warranty
Contact us Now