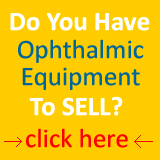 Chart Projector
The chart Projector is an AC-powered device intended to project an image on a screen for vision testing.
Ophthalmic examination chart projector including a rotatable chart carrying disc and a mask plate which are co-axial with each other. A light source and a projecting lens assembly are provided for projecting one of the charts on the disc and one of the mask openings onto a screen. An index tube is rotatably mounted in the projecting optical path and carrying a colored filter on the inner periphery thereof. Thus, an astigmatic index can be projected on the peripheral portion of the astigmatic examination chart. The chart carrying disc, the mask plate and the astigmatic index tube can be controlled by knobs all provided on the front panel of the projector.
Used Chart Projectors

Price: $535

Reichert POC
90 days warranty

Price 995

Used Marco 690e
New Remote Control
90 Day Warranty

Price: $ 495

Marco - AO - Reichert
90 days warranty

Manual Projector

Automatic Projector

LCD Chart
Please click on the link with the product you are interested or subscribe to our newsletter to receive special promotions.

*Only Non-USA orders
---
---

---
We accept all major credit cards
Phone: (305) 781 3117
Optivision2020, Inc. and Integral Medical Solutions Inc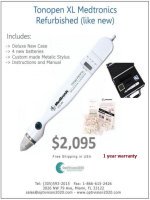 Refurbished Tonopen
Click to Zoom!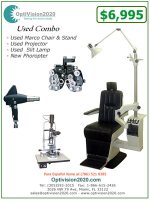 Used Marco combo
90 days warranty
Contact us Now