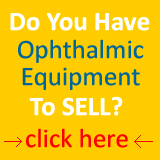 Human Eye Models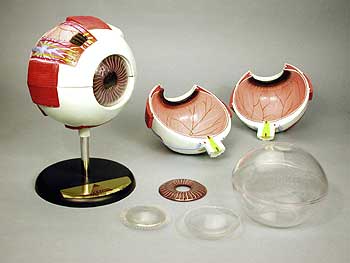 Gulden Ophthalmic human eye models are created to assist the ophthalmic professional in educating patients in the anatomy of the human eye.
Eyes are organs of vision that detect light. Different kinds of light-sensitive organs are found in a variety of organisms. The simplest eyes do nothing but detect whether the surroundings are light or dark, while more complex eyes can distinguish shapes and colors. The visual fields of some such complex eyes largely overlap, to allow better depth perception (binocular vision), as in humans; and others are placed so as to minimize the overlap, such as in rabbits and chameleons.
This pircture shows a cross section of the eye in three layers; the retina, choroid, the sclera with veins and arteries, interior and exterior, including central retinal.
Human Eye Models

$110

$110

$110

$110

$110

$110
---

---
We accept all major credit cards
Phone: (305) 781 3117
Optivision2020, Inc. and Integral Medical Solutions Inc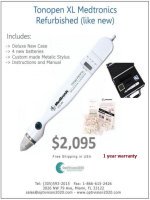 Refurbished Tonopen
Click to Zoom!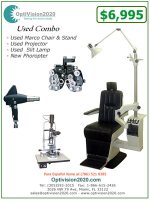 Used Marco combo
90 days warranty
Contact us Now