Keratometer Marco I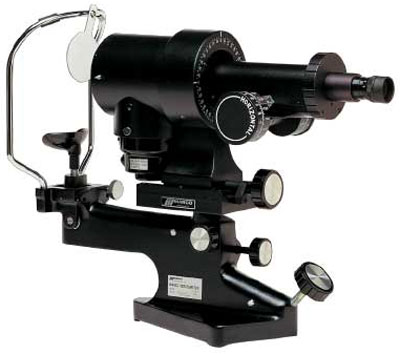 Features for Keratometer Marco:
Both the Marco Keratometer I and Keratometer II are one-position instruments for objectively measuring corneal curvature. The Keratometer II has the added feature of internal readings for the presbyopic practitioner or those who prefer to work in subdued lighting where external readings are difficult.
By simply rotating the Keratometer until a major axis is located, curvatures in both major and minor meridians can readily be measured. Marco Keratometers assure objective accuracy in such measurements as well as in the fitting of contact lenses. Manufactured with brass and stainless steel moving parts for durability, Keratometer Marco incorporate such other features as precision objectives, achromatic prisms, and uniform diffuse illumination

Contact us for Price
If you need more information regarding the
Keratometer Marco
please fill the form and specify the model in the Comments Field.
*only non-USA orders
Are you done with the Keratometer Marco? Go to Keratometer.

---
We accept all major credit cards
Phone: (305) 781 3117
Optivision2020, Inc. and Integral Medical Solutions Inc