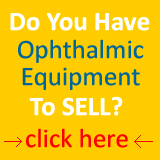 LCD Chart ViewLight LCD-100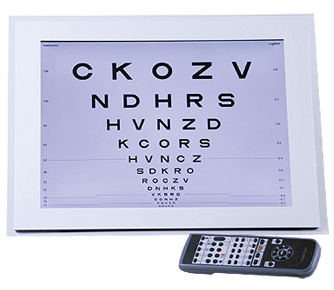 The LCD Chart Viewlight LCD-100
The vision chart is a visual test instrument that displays optotypes and graphics on a LCD Screen. This instrument has 15 test charts which includes contrast sensitivity test and 5 different mask types.
Features:
Video and audio playing function available: It can play the video and audio files stored on SD card.
Users can install their own test applications to the vision chart. This function satisfy customer's desire of using user-defined tests.
Equipped with an accelerometer, the direction of icons can be adjusted automatically when the screen orientation changes
Gamma calibration function is realized in the contrast sensitivity test
The icons are in random orientation in E and C testing
Vectorial icon sets
Based on linux platform
Specifications:
LCD:

17-inch XGA Panel

Distance:

2M-7M (in steps of 0.1M)/6 inch-24 feet (in steps of 0.5 foot)

Remote Control:

IR

Remote control battery:

AAA

Brightness:

>160 cd/m2

Optotype

E, C, Letter, Number, Children

Test function:
Mask Type

Change of the background

Single Mask

Horizontal Mask

Vertical Mask

Red/Green mask

Contrast sensitivity

Visus Unit

5-Grade, Decimal, LogMAR, Snellen(ft), Snellen(M)

Other functions:

optotype random display
Contact us for Price
If you need more information regarding the
LCD Chart Viewlight LCD-100
please fill the form and specify the model in the Comments Field.
Are you done with the LCD chart ViewLight? Go to Chart-Projector.

---
We accept all major credit cards
Phone: (305) 781 3117
Optivision2020, Inc. and Integral Medical Solutions Inc