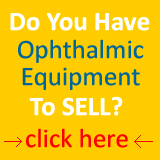 Optical Equipment
(Please scroll down for our products)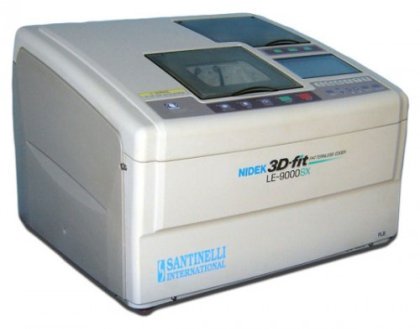 Optical science is a part of many related disciplines including electrical engineering, physics, psychology, medicine (particularly ophthalmology and optometry), and others. Additionally, the most complete description of optical behavior, as known to physics, is unnecessarily complicated for most problems, so particular simplified models are used. These limited models adequately describe subsets of optical phenomena while ignoring behavior irrelevant and/or undetectable to the system of interest.
Basic optical Equipment Needed to Start a Lab
• Patternless edger with lens layout, blocking and edge polishing capabilities.
• Manual lensmeter.
• Tint machine with UV-protective coating.
• Single-vision stock lens inventory with and without anti-reflective coating.
Note: Larger practices should consider lens surfacing systems that have computerized lens design and layout and a backside scratch-coating machine for polycarbonate lenses.
Optical Equipment
Used Edger

Optronic Horizon III

Laboratory
Podemos conseguir para usted, cualquier maquina o repuesto de maquinas para su laboratorio de corte y monte. Asi mismo Piedras para cualquier marca y modelo de biseladora
llamenos 305.593.2015
---
---

---
We accept all major credit cards
Phone: (305) 781 3117
Optivision2020, Inc. and Integral Medical Solutions Inc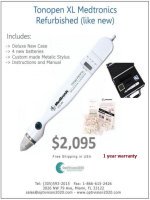 Refurbished Tonopen
Click to Zoom!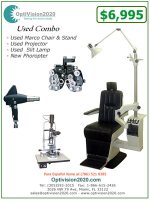 Used Marco combo
90 days warranty
Contact us Now