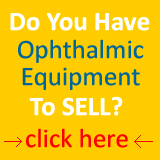 PD Meter Viewlight DPM-30
Click to Zoom

The PD Meter PD-30 is a digital precision optical instrument used to measure distance between human pupils in the process of optometry for fitting spectacles.

It employs precise optical structure, the line of light is very clear and precise measurement. The measurement results are displayed digitally,and the left eye and right eye measuring values are displayed separately.
Simple and rapid measuring operation, and free operation of the direct PD adjustment lever are possible. Combining with the adjustable viewing distance selecting lever for measuring all kind of the viewing distances, the PD measurement is simple and precise.
When the measuring operation is finished, the auto power off and memory function,enable to save the power and not to lose the data.
It can also be used in monocular the left eye and right eye separately.
Features:
The "cornea reflection light coincidence method" is adopted.
This operates by aligning luminous points on the pupils with the measuring line.
Results are displayed digitally. 3 measurements are: right, right+left, left.
Results are accurate to with in 0.25 mm.
Measurements can be made for a single eye or for both eyes.
Possible to measure PD of focusing-point distances ranging from 30cm to infinity.
Automatically switches OFF one minute after operation is completed thus conserving power.
Distances from tops of cornea to lenses or frames can also be measured.
Specifications:
Measurement Method:

Cornea reflection light coincidence method

Measurement range:

48-77 mm (both eyes)
50-80 mm (both eyes)
24 - 38.5 mm (single eyes)
25-40 mm (single eyes)

Resolution:

0.5 mm

Display:

LED digital display

Target for focusing point:

Internal green dot on illuminated background

Range of focusing point:

30 cm to infinite

Power Supply:

4.5V DC, R07 batteries X3
Contact us for Price

If you need more information regarding the
PD Meter Viewlight DPM-30
please fill the form and specify the model in the Comments Field.
Are you done with the PD Meter Viewlight PD-30 ? Go to Phoropter.

---
We accept all major credit cards
Phone: (305) 781 3117
Optivision2020, Inc. and Integral Medical Solutions Inc