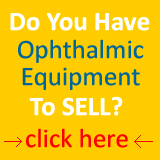 Auto Phoroptor RS
The Reichert Ultramatic RX Master Phoroptor has been the leading name in refraction for more than 80 years. The same precision engineering, reliability and outstanding performance of the man ual Phoropter are incorporated into the Auto Phoroptor RS Auto Refraction System. The compact design, sleek styling and quick, quiet lens exchange are unmatched by other automated refraction systems.

Precise, efficient refraction integrated with your practice:

The Auto Phoroptor RS will easily adapt to your practice, allowing you to perform all the functions of manual refraction while comfortably seated next to your patient. The controller is small enough to place on any work surface and can also be operated from a stading position.

Click pictures to Zoom
The system configuration fits perfectly with a traditional lane set up, requiring no additional investment in instrument tables and seating. The Auto Phoroptor RS can communicate with pre-test equipment and EMR systems to upload patient data as a refraction staring point, as well as save refraction results.
Auto Phoroptor RS Features
Compact design is not intimidating and allows for greater patient visibility
Ultra slim lens profile that prevents the patient from experiencing tunnel vision
Prism lenses slide in manually, minimizing the width of the lens aperture
Phoroptor eye height adjustment to align the patient's eyes horizontally
Functions as both a plus and minus cylinder Phoroptor with the ability to change cylinder preference in mid exam
Phoroptor automatically converges and transitions to binocular measurement when the near point rod is lowered
Polarized, Maddox and selectable Retinoscopy lenses
Connectivity with a wide range of lensmeters and autorefractors
Interfaces with EMR systems
Auto Phoroptor RS Controller Features:
The controller allow you to perform all refraction functions and provides customizable settings to meet your needs and preferences. The intuitive keypad controls are logically arranged and easily accessed. Most operations are single key functions.
PD Measurements
Sphere power adjustment
Cross cylinder function tests for astigmatism, axis adjustment and cylinder power measurement
Presentation of prism lenses
Measurement of ADD poweer in near vision testing
Storage of unaided and aided visual acuity
Record and automate up to four different refraction sequences
Specifications:
Phoroptor:
Spherical Power +17.25 to -22.25 D, Steps 0.25 and 1.00 D
Cylinder Power +8.0 to -8.0 D, Steps 0.25 and 1.00 D
Axis Adjustment 0 to 179 Degrees, Steps 1 and 10 Degrees
Cross Cylinder Test +/- 0.25 D and +/- 0.5 D
Prism 0 to 20 Prism Diopter, Steps 0.50 Prism Diopter binocular and 0.25 Prism Diopter monocular
Corneal Vertex Distance 16 mm
PD Adjustment 50 to 80 mm, Steps 1 mm binocular, 0.50 monocular
Convergence 400 mm
Eye Height Adjustment +/- 3 mm
Free Aperture 19 mm
Depth of Housing at Aperture 26 mm
Dimensions 12.2" W x 8.1" H
Controller:
Dimensions - Keypad 9.2" W x 1.8" H x 9.8" D (23.4 x 4.5 x 25.0 cm)
Dimensions - Display 8.9" W x 6.2" H x 0.6" D (22.5 x 15.8 x 15.0 cm)
Weight 4.2 lbs. (1.9 kg)
Screen 8" Viewable Color LCD Display

Central Unit:
Dimensions 8.1" W x 3.5" H x 10.8" D (20.5 x 9.0 x 27.5 cm)
Weight 9.9 lbs. (4.5 kg)
Power Consumption 80 VA
Operating Voltage 115 VAC / 60 Hz, 240 VAC / 50 Hz
Contact us for Price
If you need more information regarding the
Phoropter Reichert RS
please fill the form and specify the model in the Comments Field.
Are you done with the Phoropter Reichert digital ? Go to Phoropter.

---
We accept all major credit cards
Phone: (305) 781 3117
Optivision2020, Inc. and Integral Medical Solutions Inc