Slit Lamp Reichert Xcel 400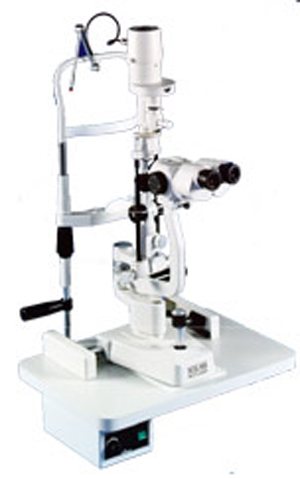 The Slit Lamp Reichert Xcel 400 superior optics provide exceptional clarity and detail. The traditional design, combined with feather-touch XYZ joystick and convenient controls, make this slit lamp a pleasure to operate.
With outstanding optical performance, features, and quality, the slit lamp Reichert Xcel 400 are comparable to the world elite. In addition, the affordable price of the slit lamps Reichert Xcel 400 make them a compelling value.
Features of Slit Lamp Reichert Xcel 400
Microscope: Galilean
Magnification: Change 3 Step Drum Rotation
Eyepiece: 12.5X
Magnification Ratio: 10X 16X 25X
PD Range: 55-75mm
Diopter Adjustment: +/- 6
Slit Illumination: 6V 20W Halogen
Slit Width: 0 - 12mm
Slit Length: 1.5 - 12.5mm
Slit Apertures: 0.3, 1, 3, 5, 9, 12mm
Slit Angles: 0° - 180°
Slit Inclinations: 5° -10° -15° -20°

Filters of Slit Lamp Reichert Xcel 400:
Red Free
Heat Absorbing
Cobalt Blue
Neutral Density

Movement Ranges of Slit lamp Reichert Xcel400

Longitudinal: (In/Out) 90mm
Lateral: (Left/Right) 100mm
Vertical: (Up/Down) 30mm
Chin Rest Range: 80mm
Voltage: 110, 220, 240
Frequency: 50/60Hz
Table Base Dimensions: 465mm x 316 mm(18 1/2" x 12 10/16")
Weight (Packed): 52lbs

Price for Slit Lamp Reichert Xcel 400
If you need more information regarding the
Slit Lamp reichert Xcel 400
please fill the form and specify the model in the Comments Field.
*only non-usa orders
Are you done with the Slit Lamp Reichert Xcel 400? Go to Slit Lamp.

---
We accept all major credit cards
Phone: (305) 781 3117
Optivision2020, Inc. and Integral Medical Solutions Inc