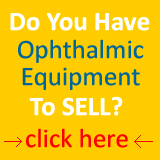 Used Ophthalmic Chair and Stand Marco Deluxe
US$4,900*
This Used Chair and Stand Marco Deluxe is:

Chair is Full Recline 180 degrees
New Upholsery
Footswitch - Pedals
Stand full electric
2 arms (optional keratometer arm)

* shipping is not included. Shipping within USA is $350

If you need more pictures send us an email to [email protected] or give us a call at
(305) 593-2015.

---
Phone: (305) 593 - 2015
Fax: 1.866.615.2426
Optivision2020, Inc.
3026 NW 79 AVE.
Miami, Florida 33122