Vision Testers
(Please scroll down for our products)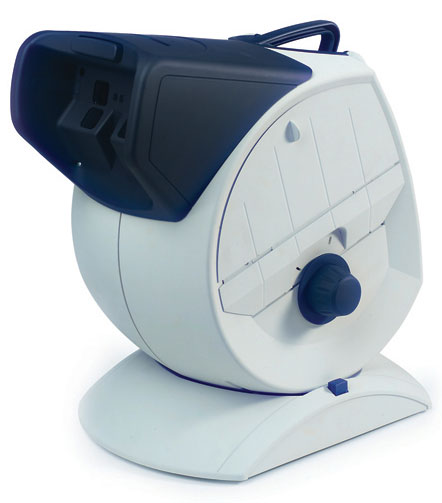 Stereo Optical's line of vision testers products is invaluable to cataract and refractive practitioners in demonstrating functional vision, documenting visual disability, and guiding treatment decisions.
Stereo Optical provides the most accepted method of testing both functional vision and quality of vision.
The Functional Vision Analyzer™ performs contrast sensitivity testing by using F.A.C.T.® charts under day and night conditions, with and without glare.
The new EyeView® software generates a pictorial model of how patients see under variable conditions, demonstrating to patients the effectiveness of treatment in picture format that is easy to understand. Other products meet all pediatric and adult vision screening needs.
Our products help MDs:
* Document visual disability in early cataracts
* Demonstrate expected treatment results
* Evaluate contrast sensitivity pre-operatively for refractive surgery patients
* Manage patient expectations
* Determine treatment decisions based on patient test data
* Document exam results
* Increase surgical revenue
* Comply with standards

Please click on the link with the product you are interested or subscribe to our newsletter to receive special promotions.
---

---
We accept all major credit cards
Phone: (305) 781 3117
Optivision2020, Inc. and Integral Medical Solutions Inc