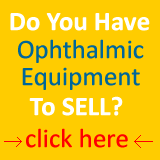 Accutome B Scan Plus
Features B-Scan Accutome Plus

The new B-Probe links directly to a laptop or PC computer by USB Port, making it the most portable B-Scan on the market. This technology also creates sharper, more focused images due to the elimination of signal loss, which occurs from older tabletop units. The 15 micron resolution is the highest in the medical industry.

The "Smooth Zoom" technology makes it the only unit with 2x full image zoom with no distortion on real-time or captured scans. The B-Scan Accutome Plus also captures unlimited 34 second film loops of every image. This helps to ensure the user never misses an image.
Built in report templates allow the user to create full reports in seconds. These reports can be shared easily as the B-Scan Accutome Plus offers adaptable software transfer via a paperless office, email or printer.
While developing the B-Scan Accutome Plus software, Accutome visited many of the top facilities around the world. The results are a reliable and easy-to-use unit, which can quickly scan patients and transport information.
Check the Video Demostration
Image is Everything - 0.015 mm Resolution is the Highest in the Medical Industry.
State-of-the-Art Probe Design - Sharper, more Focused Images due to the Elimination of Signal Loss.
"Smooth Zoom" Technology - The only Unit with 2x Full Image Zoom without Distortion of Real-time or Captured Scans.
Portable - Plug Probe into any Laptop or PC and Go.*
Never Miss an Image - Unlimited 34 Second Film Loops.
Creates Reports in Seconds - Built in Report Template Containing Image, Diagnosis, Patient and Facility Information.
Share Information Easily - Adaptable Document Transfer via Paperless Office, Email or Printer
Compact File Storage - Unsurpassed by the Competition.
Protect Your Investment - Easily Upgradeable Software.
Master in Minutes - User-friendly Interface makes the Complex Easy.
Contact us for Price

If you need more information regarding the
B-Scan Accutom Plus
please fill the form and specify the model in the Comments Field.
Are you done with the B-Scan Accutome Plus? Go to B-Scan.

---
We accept all major credit cards
Phone: (305) 781 3117
Optivision2020, Inc. and Integral Medical Solutions Inc