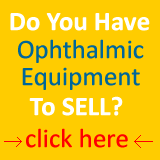 Welch Allyn
Welch Allyn is a privately-held, family-owned manufacturer of medical devices, products and solutions used by caregivers in doctors' offices, hospitals, and emergency response settings around the world. Simply stated, we make products that help people improve lives. Our goal is to make it easier efficient for caregivers to assess and diagnose their patients, and we do that by applying innovative technologies that help frontline practitioners work more effectively, efficiently, and empathetically with their patients at the point of care.
W/A Diagnostic Instruments, Examination Lighting, Laryngoscopes, Video Colposcope, Vaginal Specs, Tycos Classic Aneroid, Sphygmomanometers, Automatic Sphygmomanometers, Harvey Elite and Spectrum Stethoscopes, Digital Thermometers (Oral, Rectal & Ear), Vital Signs Monitors, Ambulatory Blood Pressure Monitor Systems, Portable Autorefractor, Vital Signs Measuring Systems
Please click on the link with the product you are interested or subscribe to our newsletter to receive special promotions.
Ophthalmoscope

Welch Allyn Sets

Diagnostic Set 18310-C

Contact Us for Price

Retinoscope

Transillumination

Transilluminator Model 41100

Battery

Ophthalmic Bulb's Welch Allyn
---

---
We accept all major credit cards
Phone: (305) 781 3117
Optivision2020, Inc. and Integral Medical Solutions Inc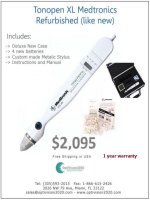 Refurbished Tonopen
Click to Zoom!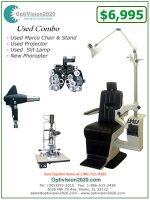 Used Marco combo
90 days warranty
Contact us Now