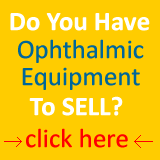 Please call us or fill the form with your questions
Direct Phone: 305.593.2015
Fax: 1.866.615.2426
___________________________________
________________________________________
If you have any questions regarding our ophthalmic equipment for sale or need used equipment please give us a call or send an email. We want to help you make your decision by giving you all the information you need to make the best decision possible.
We look forward to hearing from you and wish you the best.

---
We accept all major credit cards
Phone: (305) 781 3117
Fax: 1.866.615.2426
Optivision2020, Inc.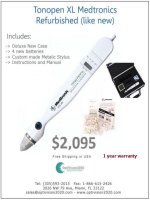 Refurbished Tonopen
Click to Zoom!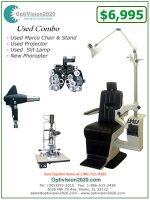 Used Marco combo
90 days warranty
Contact us Now