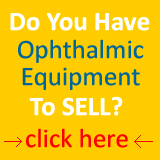 AB-Scan
A-Scan ultrasound biometry, commonly referred to as an scan, is routine type of diagnostic test used in ophthalmology. This equipment provides data on the length of the eye, which is a major determinant in common sight disorders.
B-Scan ultrasonography, is a diagnostic test used in ophthalmology to produce a two-dimensional, cross-sectional view of the eye and the orbit.
This equipment is designed to provide a general understanding of echographic characteristics of various ocular pathologies.
*Only non-USA orders
Please click on the link with the product you are interested or subscribe to our newsletter to receive special promotions.
---

---
We accept all major credit cards
Phone: (305) 593 - 2015
Fax: 1.866.615.2426
Optivision2020, Inc.
3026 NW 79 AVE.
Miami, Florida 33122


Used Marco combo
90 days warranty
Contact us Now