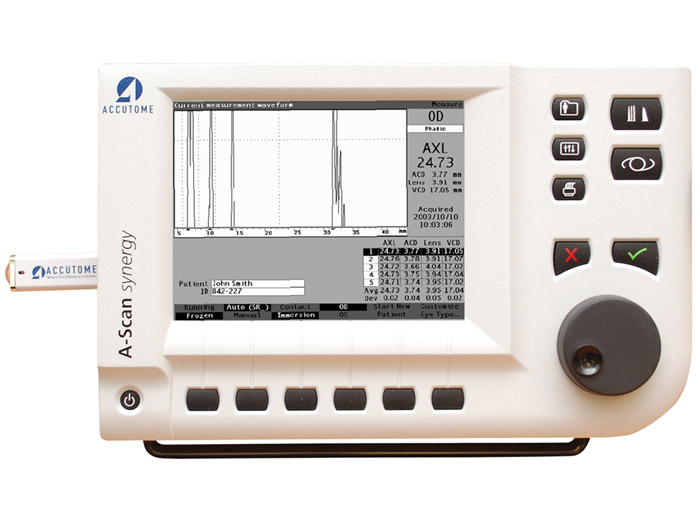 The A-Scan synergy is the first and only ultrasound system that provides a data link to the IOLMaster 500 for seamless workflow integration. With the Sonolink connection it takes only a few clicks to import patient data from the IOLMaster 500 and to send the A-scan data back after the measurement. Excellent agreement between IOLMaster and Accutome immersion A-scan data has been demonstrated clinically.
Immersion and Contact Modes.
100% Measurement Capability regardless of lens opacities or fixation difficulties.
Industry Leading Resolution and Screen Size for precise and reproducible axial length measurements.
Simplified Personalization of Lens Constants for superior surgical outcomes.
Automatic Alignment Detection and sclera recognition eliminates marginally aligned scans.
Portable, Lightweight Design that can be effortlessly transported from office-to-office.