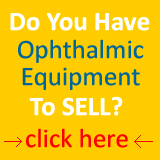 A-Scan DGH 5000e
The A-scan DGH 5000e unit with graphic display and IOL power calculation software. All A-scans and A-Scan/Pachymeter combination units include firmware module with SRK II, SRKT, Holladay Dioptimum and Binkhorst II formulas. All model DGH 5000e and DGH 5100e are equipped with corneal compression detection software reducing the possibility of short readings.
The only A-Scan in the world with corneal compression detection software!
Standard Features:
Multiple doctor configurations
Live waveform display
Consistent, operator independent measurements
Proprietary pattern recognition algorithm eliminates corneal compression readings
Intuitive, user friendly interface
SRK/T, SRK II, Holladay, Binkhorst II formulas
Stores programmable data for eight IOLs
Internal graphics printer
Solid tip, 3mm diameter probe
Audible guidance to axial alignment
Automatic and manual gain control modes
Automatic measurements - no foot switch
Can be upgraded to add Pachymetry
An upgrade of a water immersion option, using the Prager Shell is available on all Model DGH 5000es and DGH 5100es.
If you need more information regarding the
A-scan DGH 5000e
please fill the form and specify the model in the Comments Field.
*Only non-USA orders
Are you done with the A-Scan DGH 5000e? Go to A-Scan page.

---
We accept all major credit cards
Phone: (305) 781 3117
Optivision2020, Inc. and Integral Medical Solutions Inc