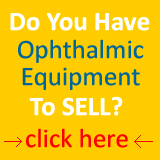 Autorefractor Keratometer Huvitz HRK7000
Based on Wavefront technology has opened up new possibilities for diagnostic of ocular error
The Autorefractor Keratometer Huvitz HRK7000
Optimized Optical System
Huvitz's own developed Micro Lenslet Array creaters a number of separated focal spots, of which the pattern provides valuable information about customer's ocular system.
Graphical Display of Refractor Map
The graphical display of refraction errors enhances customers understandig and reliability.

Peripheral Keratometry Measurement
The Autorefractor Keratometer Huvitz HRK7000 provides preipheral keratometry measurement data that can be greatly useful for fifting contact lenses.

Reliable Keratometry Measurement
HRK 7000 offers reliable keratometry data using 2 mire rings, and 2 LEDs.

Retro-lumination Mode
You can see abnormal crystaline lenses, cataracts, and scratches of corneas helping you to determine how healthy the customers eyes are. With increased REF power, you also can check SPH, CYL, and AXIS that cannot be measured in the normal mode.

Pupil Cornea and Iris Size Measurements
The Autorefractor Keratometer Huvitz HRK7000 can measure pupil, cornea, and iris size under 14mm in diameter by freezing the image.

Easy Set=Up
The user friendly interface allows users to set the functions more easily, and the changes of settings can be done without moving the page.

Convenient One-Touch Lock
With the convenient one-touch lock, the main body can easily be fixed to the base.

High Speed Printer
The high speed printer prints out the final measurement results in 3 seconds. The printing paper can be changed easily by adopting the one-touch paper holder.

If you need more information regarding the
Autorefractor Keratometer Huvitz HRK7000
please fill the form and specify the model in the Comments Field.
*Only non-USA Orders
Are you done with the Autorefractor Keratometer Huvitz HRK7000 ? Go to Autorefractors.

---
We accept all major credit cards
Phone: (305) 781 3117
Optivision2020, Inc. and Integral Medical Solutions Inc