Opthalmic Chair and Stand TRS-102A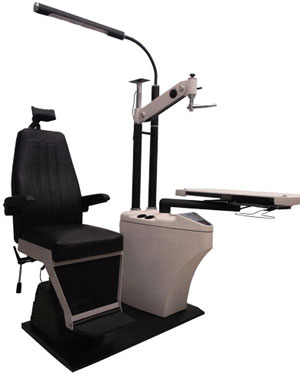 Our Opthalmic Chair and Stand Luxvision Lunatica is one of a series of products designed to meet customers expectations. This high quality unit is solidly built and easy to use and maintain. It is wear resistant and corrosion proof.
The Opthalmic Chair and Stand Luxvision Lunatica is an ideal choice for ophthalmologists and opticians not only in hospitals but also in optical glass shops.
Form and functionality have been integrated to create an expression of innovative design.
Special Features for Opthalmic Chair Stand Luxvision Lunatica:
Are you done with the Opthalmic Chair stand luxvision lunatica? Go to Opthalmic Chair and stand Page.

---
We accept all major credit cards
Phone: (305) 781 3117
Fax: 1.866.615.2426
Optivision2020, Inc.