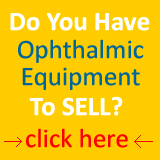 Autoprojector Unicos ACP-700
ACP 700
Specifications:
Chart : 31 pcs
Chart selection speed Average: 0.3sec
Mask: * 1 open
* 5 horizontal lines
* 5 vertical lines
* 21 single letters
Filter Red/Green
Projection distance 2.0m ~ 7.0m(5m is standard)
Projection magnification 30 x (at 5m)
Projection size F 252mm and 330W x 225H (at 5m)
Tilt angle Ball joint (±10°)
Lamp 6V 20W halogen, 2,000hours lifetime
Power source AC220-240V 50/60Hz, AC 110V
Power consumption 50VA
Auto-OFF funtion 5~10minutes after
Dimensions Mainbody : 265(H) x 230(W) x 360(D)mm
Remote controller : 20(H) x 64(W) x 195(D)mm
Net weight Main body : 6.0Kg
- Remote controller : 180g
Interface 8-pin connector for simultaneous control of chart.
mask and R/G filler by a motorized refractor's control unit.
Accessories: 1 each of dust cover, Polarized metal screen (400mm x 350mm) 1 polarized glasses, 2 spare fuses and 2batteries,1 spare lamp
Optional accessories: Table stand, wall bracket, floor stand, red/green glasses
variable focus lens, screen angle fixing set and refliecting mirror

If you need more information regarding the
Autoprojector Unicos ACP-700
please fill the form and specify the model in the Comments Field.
*Only non-USA orders.
Are you done with the Autoprojector Unicos ACP-700? Go to Chart Projector.

---
We accept all major credit cards
Phone: (305) 781 3117
Optivision2020, Inc. and Integral Medical Solutions Inc