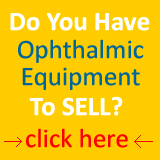 Edger Briot 5000
Re-built
Our Price: $5,995
90 days full warranty.
Edger Briot 5000
The edger Briot 5000 is a proven work horse in Patternless edging and is available in the original glass-plastic or with VSI's ALL AMERICAN UPGRADE. Easy to learn
* Multiple bevel options
* Integrated blocker
* Digital display makes blocking a snap.
The used edger Briot 5000 is an affordable and reliable patterless system.
Our Price: $5,995
If you need more information regarding the
Edger Briot 5000
please fill the form and specify the model in the Comments Field.

---
We accept all major credit cards
Phone: (305) 781 3117
Optivision2020, Inc. and Integral Medical Solutions Inc