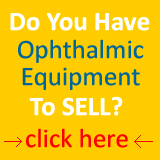 Lensometer Reichert AL700
The Reichert® AL700 Auto Lensometer® offers a fast and easy way to accurately measure all lenses including:

Single Vision
Bi-focal
Progressive
Prism

Automatic measurements can be taken quickly by simply positioning the lens on the lens table. Progressive lenses are recognized and measured automatically, with the rate of addition and diopter change graphically displayed.

AL700 Features:

UV transmittance measurement
Pupillary distance measurement
Measurement of soft and hard contact lenses
Space saving vertical orientation
Full color tilt-screen for easy viewing while standing or seated
Easily accessible menu to customize your settings
Data output options including a built-in printer, RS-232C and USB ports
Can be configured to interface with EMR systems
Specifications
Catalog Number: 15150 - AL700 Auto Lensometer
Spherical Power: -25D to +25D (0.01D, 0.12D, 0.25D Steps)
Cylinder Power: 0D to ±10D (0.01D, 0.12D, 0.25D Steps)
Axis: 0 Degrees through 180 Degrees (1 Degree Steps)
Addition: 0D to ±10D (0.01D, 0.12D, 0.25D Steps)
Prismatic Power: 0 to 10 Prism Diopter (0.01D, 0.12D, 0.25D Steps)
UV Transmittance Measurement: 0 to 100% (1% Increments)
Pupillary Distance Measurement: 45 mm to 85 mm (0.5 mm Steps)
Lens Power Measuring Wavelength: 630 nm
UV Transmittance Wavelength: 375 nm
Unprocessed Lens Diameter: 10 0mm
Display: 5.7 in. (14.5 cm) Color LCD monitor
Printer: Thermal printer - paper width 2.3 in. (5.8 cm)
External Interface: USB, RS-232C
Power Requirements: 100 - 240 VAC 50/60 Hz 60VA
Dimensions: 20 in. H x 11 in. D x 8.6 in. W (50.7 cm H x 28 cm D x 21.8 cm W)
Weight: 15 lbs. (6.8kg)
Measurement Modes: Single Vision, Bi-Focal, Progressive, Prism, UV, Hard and Soft Contact Lenses.
If you need more information regarding the
lensometer reichert AL700
please fill the form and specify the model in the Comments Field.

*only non-USA orders
Are you done with the lensometer Reichert AL700? Go to lensometer.

---
We accept all major credit cards
Phone: (305) 781 3117
Optivision2020, Inc. and Integral Medical Solutions Inc