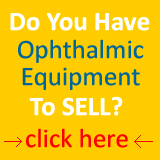 Pachymeter Reichert iPac
Click to Zoom

The Reichert iPac is the most advanced handheld pachymeter available.

This easy-to-use, lightweight, hand held instrument includes all of the features that you have been searching for in other hand held pachymeters, but have been disappointed with your options. The iPac will impress you with features you have only dreamed about… Bluetooth® wireless connectivity, one-button navigation, rotating color LCD screen and rechargeable lithium ion battery.

| | | |
| --- | --- | --- |
| Portable Bluetooth Printer | iPac Charging Cradle | |
Only the iPac provides the most accurate CCT measurements by identifying a greater variety of patient statistics during the measurement process. Advanced Signal Processing converts patient data into custom algorithms that yield only the most accurate measurement.
The intuitive user interface, accessed through a single 5-way button, makes setup easy. You can customize the color display to show IOP correction, standard deviation and L/R or OD/OS notation in seconds. With your pre-programmed user settings, exams become more efficient for you and more comfortable for your patients.
iPac Features:
Bluetooth Wireless Connectivity – Send measurement data directly to your EMR system or Bluetooth compatible printer.
One Button Control – All functions are easily accessed through a single, 5-way control button.
Rotating Color LCD – Large, easy to read display automatically rotates to any viewing orientation.
Advanced Battery Technology – Rechargeable lithium ion battery keeps the iPac ready to use. Power-up with the USB cable (included) or Charging Cradle (optional).
Intuitive User Interface – Easy set-up allows you to quickly customize personal performance needs.
Ergonomic Design – Lightweight, balanced design fits comfortably in your hand.
3 Year Warranty – Industry leading 3 year warranty gives you piece of mind.
ADA Eligibility – Purchase of your iPac may qualify you for ADA tax benefits.
If you need more information regarding the
Pachymeter Reichert iPac
please fill the form and specify the model in the Comments Field.
Are you done with the Pachymeter Reichert iPac ? Go to Pachymeter.

---
We accept all major credit cards
Phone: (305) 781 3117
Optivision2020, Inc. and Integral Medical Solutions Inc