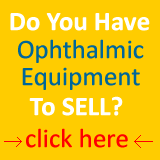 A-Scan Accutome Plus Connect
The new A-Scan Plus Connect® is designed to meet the demands of today's refractive cataract surgery. It is the single most effective solution for measuring and calculating all of your patients and refining your surgical outcomes. It has the ability to measure 100% of patients and works great with dense cataracts or patients with fixation difficulties.

The Connect links directly to a PC, laptop or tablet device making it the ultimate portable solution. Information can easily be uploaded to electronic medical record (EMR) systems. The improved user interface makes entering patient data, capturing the scan and calculating the measurement much faster.*

Immersion and Contact Modes.
100% Measurement Capability regardless of lens opacities or fixation difficulties.
Industry Leading Resolution.
User-friendly interface.
Less Patient Chair Time – Faster measurement capture*.
Automatic Alignment Detection and Sclera Recognition eliminate marginally aligned scans.
Portable, Lightweight Design – Plug into any PC, laptop or tablet device.
Share information easily – adaptable document transfer via EMR, email or printer.
Modern Third and Fourth Generation Formulas including the Hoffer®Q, SRK/T, Halladay, Haigis as well as new post refractive formulas.
Optimized Lens Constants for superior surgical outcomes.
Unlimited Software Licenses.
Streamline your patient data - shares information with B-Scan Plus and UBM Plus.

*When compared to original A-Scan Plus

click to zoom

click to zoom

click to zoom

Setup and Operation:
If you need more information regarding the
A-Scan Accutome plus Connect
please fill the form and specify the model in the Comments Field.

---
We accept all major credit cards
Phone: (305) 781 3117
Optivision2020, Inc. and Integral Medical Solutions Inc