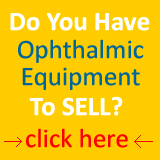 Vision Tester Optec 5000
The Optec® 5000/5000 P — Visual Screening and Peripheral Vision Test
The Vision Tester Optec 5000 and 5000 P perform comprehensive visual screening in minimal time.
In addition to the ability to screen under a variety of conditions, including monocular, binocular, near, distance, daytime, and nighttime, the Vision Tester Optec® 5000 P can also function as a peripheral vision test.
The 5000 and 5000 P models are lightweight, portable, and feature a convenient light-emitting diode (LED) lighting system.
Adult and pediatric visual acuities, color and depth perception, as well as vertical and lateral phorias can be tested using the Vision Tester Optec 5000 and 5000 P.
These visual screening devices conduct simple, accurate, and repeatable tests in less than five minutes.
The Optec® 5000 and 5000 P boast unsurpassed homogenous illumination, two independent viewing ports for distance (20 feet) and near (18 inches) testing, and a washable, scratch-resistant surface made from Acrylonitrile Butadiene Styrene (ABS) plastic.
The Optec® 5000 P comes with a manual control, accessories kit, one standard slide package, and a peripheral vision test.
Features of the Vision Tester Optec 5000
A new, updated design.
Uncomplicated test sequence that requires only five minutes for ancillary office staff to conduct.
Your choice of standard vision testing slide packages intended for a variety of specialty areas, including ophthalmology, optometry, public health, schools, clinical trials, driver licensing, and more.
Test slides made from photographic film placed between two glass plates that produce long-lasting, high-quality images.
Visual screening and peripheral vision test standards that meet the standards set by the American National Standards Institute (ANSI).
A distance/near lens system with two separate viewing apertures for accurate distance and near testing (20 feet and 18 inches, respectively). Testing between near and distance is also available in 20, 22.5, 26, 31.5, and 39.5 inches.
Custom slide packages include Ophthalmic Prescreening, Driver Rehabilitation, Medical with H.O.T.V., Medical with Michigan Preschool, Industrial with Purdue Job Standards Book, and the International with Job Standards Book.

Contact us for Price

If you need more information regarding the
Vision Tester Optec 5000
please fill the form and specify the model in the Comments Field.
Are you done with the Vision Tester Optec 5000 ? Go to Chart Projector.

---
We accept all major credit cards
Phone: (305) 781 3117
Optivision2020, Inc. and Integral Medical Solutions Inc