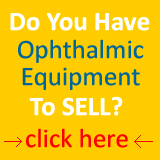 Welch Allyn Battery
The welch allyn battery nickel-cadmium (commonly abbreviated NiCd and pronounced "nye-cad") is a popular type of rechargeable battery using nickel(IV) oxide and metallic cadmium as electrodes.
The principal advantages of NiCd over other rechargeable types is lower weight for a given quantity of stored energy, good charging efficiency, small variation in terminal voltage during discharge, low internal resistance, and non-critical charging conditions. They can be used in place of regular batteries in most applications.
Welch Allyn Battery

Model 72200

* Nickel-Cadium rechargeable battery (color black) (3.5V)

* For use with handles :

71670

71000

71020

Model 72300

* Nickel-Cadium Rechargeable Battery (Color Orange) (3.5V)

* For use with handles :

71000-A

71020-A

71000-C

71020-C

71055-C
If you need more information regarding the
Welch Allyn Battery
please fill the form and specify the model in the Comments Field.
---

---
We accept all major credit cards
Phone: (305) 781 3117
Optivision2020, Inc. and Integral Medical Solutions Inc