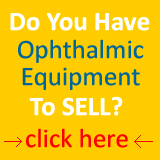 Edger Visslo
F2 - 3D
Novelty, market-driven & innovative VISSO's 3D patternless lens edgers declare new era of lens edging.
EDGER VISSLO 3D PATTERNLESS LENS EDGER F2
Easier Operation
Specific explanations turn up at the same LCD screen and it makes operator check what's the edging condition and problems. Also more simplified graphic menu system makes operator free from complicated text base menu operation.(1)
25" inclined tracer makes operator comfortable by loading frame and get it out of the tracer more conveniently. (2)
Latest touch panel makes operator free from long operation fatigue than membrane switch operation.(3)
Faster Edging
Latest and new DSP (Digital Signal processor) has enabled edging speed more faster by speeding up the data calculation and translation than RISC chip.(4)
Powerfully elevated accuracy
Edging accuracy is elevated remarkably by using very latest calibration skills by offsetting mechanical tolerances (5)
Low maintenance in edger Visslo F2
Dual pump system This new system has enabled operator to be free from stuck water problem than solenoid valve system and succeeded to shorten maintenance time and save costs (6)

Edging is going on by switching the edging position of wheels in turns at every edgings so it could prevent the same side abrasion of wheels and the life of wheels are extended tremendously (7)

Operator may check present edging conditions and problems more conveniently as front cover is open
because sliding cover and front cover is seperate. It may be able to avoid trouble and useless time to open the machine.(8)
Enlarged data memory
The capacity of edging data memory are enlarged to 120 addresses by 20% (9)
EDGER VISSLO SPECIFICATIONS
Edging system
Patternless by built-in tracer
Beveling
Auto
Computer counted bevel
3:7/4:6/5:5
Controlled
Manual bevel setting from MENU
Flat
Rimless edging
Grooving
Auto
Computer counted groove positioning
3:7/4:6/5:5
Controlled
Manual grooving setting
Polishing
Flat / Bevel Polishing
Chamfering
Front , Rear, Both
Edging lens
Sort of materials
Glass,Plastic,Hi-index Plastic,Polycarbonate
Acrylic Resin,Trivex lens
Lens size
Less than 90 mm (diameter)
Layout range
Less than 110 mm (diameter)
Edging size
Flat edging
More than 17 mm (diameter)
Beveling
More than 19 mm (diameter)
Edging wheel
PL/PC Rough
Diameter 100mm/Width 17.5 mm
GL Rough
Diameter 100mm/Width 17.5 mm
Bevel/Flat
Diameter 100mm/Width 17.5 mm
Polishing
Diameter 100mm/Width 17.5 mm
Chamfering
Diameter 26mm
Grooving
Diameter 20mm
Water supply
system
Pump circulation or Direct connection to tap water
Monitor
8.4 inch color LCD
Interface
RSC 232C 2 ports
Size of equipment
800(W)x440(D)x415(H)
Weight
50Kg
Power supply
AC 110V/220V,50/60Hz
Power consumption
Maximum 1.2KVA during edging
Price for Edger Visslo F2

Call for Pricing - (305) 593 2015

If you need more information regarding the
Edger Visslo F2
please fill the form and specify the model in the Comments Field.
Are you done with the Edger Visslo? Go to Optical-Equipment.

[%= place_block_via_template_tag(page.components.0, 'SOCIALIZEIT', '***SOCIALIZEIT***') %]
---
We accept all major credit cards
Phone: (305) 781 3117
Optivision2020, Inc. and Integral Medical Solutions Inc