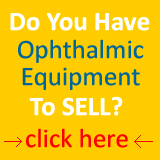 Nidek Edger 7070
Re-built
Our Price: $13,500
90 days full warranty.
Nidek Edger 7070
The Nidek Edger 7070 is another high quality patternless system in the Santinelli line of fine equipment.
* 3D tracing and edging
* All material capable
* Precise bevel control
* Polishing function
* Integrated tracer
The Nidek Edger 7070 is a highly durable and efficient system for anyone considering a step up in edging technology.
If you need more information regarding the
Nidek Edger 7070
please fill the form and specify the model in the Comments Field.

---
We accept all major credit cards
Phone: (305) 781 3117
Optivision2020, Inc. and Integral Medical Solutions Inc