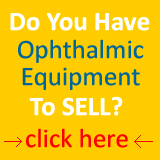 Occluder Combo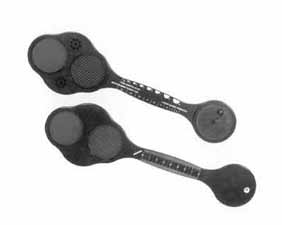 With one purchase of the occluder combo, you receive a combined maddox rod, occluder, red lens, fixation targets, 1mm & 1.3mm multiple pinholes, millimeter rule, PD rule, Palpebral scale, and corneal scale. Eliminates searching for the correct instrument since all are contained in one single unit.
One end of the Gulden Occluder Combo contains fixation targets (one letter and one symbol .6m, .8m, 1.0m, 1.6m plus 2.0m & 2.5m letters) on a rotary thumbwheel, (which also serves as an occluder).
The other end contains the red lens, maddox rod; together with Gulden's new and improved multiple pinhole tests. Both multi-pinhole tests are designed with counter-sunk holes which reduce hole thickness to a thin edge. The improved target clarity provides easy patient alignment. The 1mm pinhole allows for routine acuity testing, while the 1.3mm pinhole is for reduced vision / suspect decreases retinal illumination.
The Gulden line of occluders has always set the standard for high quality and durability. Now all of this is combined into one single purchase, for less than the price of all the instruments purchased separately
Price for Occluder Combo
Our Price: $29
If you need more information regarding the
Occluder Combo
please fill the form and specify the model in the Comments Field.
Are you done with the Occluder Combo ? Go to Occluders

---
We accept all major credit cards
Phone: (305) 781 3117
Optivision2020, Inc. and Integral Medical Solutions Inc

---
We accept all major credit cards
Phone: (305) 781 3117
Optivision2020, Inc. and Integral Medical Solutions Inc